Lead. Create. Make a difference.
Leadership matters.
I believe that everyone has the potential to lead. I also know we all have skills to learn or improve upon that will help us be more effective as leaders no matter what our title is. I'm committed to the idea that healthy organizations have leaders in every chair.
Everything I know about leadership, I learned on the dance floor.
Okay that's not literally true, but I have certainly learned a lot about leading and following as a ballroom dancer. Both dance and my thirty-five years of experience in complex organizations have taught me that leadership is a complex, dynamic partnership. Our organizations and communities need creative, courageous people who will take on the challenges of leadership.
Let's explore ways I can help you and your team learn, grow, and become authentic, effective leaders who make a difference.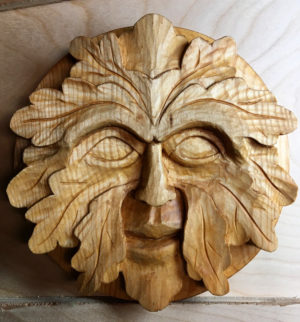 I was admiring my husband's latest artistic endeavor (the images are pictures of his hand-carved Green Man and multi-media picture) and marveling yet again at the range of his skills and talents, when I complained, "I wish I was creative." He looked at me in surprise and replied with a comment that I cherish and share regularly. "What do you mean? You're creative. If someone comes to you with a problem, you come up with fifteen possible solutions to try. You're one of the most ...
"Hope is the thing with feathers," says Emily.
As Maya intones, "Still I rise."
Pablo calls us to "count to twelve" rather than ten
And Mary asks us to think about our "one wild and precious life."
Poets teach me
To listen for the questions that go unsaid,
To ask the questions that are needed,
To find the path to wisdom and the way to make the bread.
G. Paine